New Therapies for Asthma
Asthma specialists in Atlanta, Lawrenceville and Conyers, GA treat children and adults of all ages struggling with asthma. For more information, please call us or book an appointment online. We serve patients from Lawrenceville GA, Atlanta GA, Conyers GA, Suwanee GA, Duluth GA, Grayson GA, Decatur GA, Brookhaven GA, Lithonia GA and Covington GA.
As spring rolls around it is always a good time to look at new opportunities to improve your health. For patients with asthma and allergies there are several relatively new treatments that might be helpful to explore.
a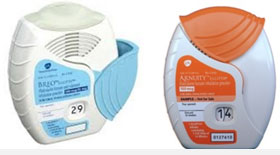 New inhalers for your asthma Arnuity Ellipta and Breo Ellipta are relatively new long term controller inhalers for patients with all forms of asthma. Arnuity is a new inhaled steroid (fluticasone furoate) for patients 12 years and above. Breo contains this same controller medication as well as a long acting bronchodilator (vilanterol) and is recommended for patients 18 years and older with more moderate to severe asthma. Both of these medications were effective in clinical trials and had few adverse side effects. The most common side effects were nasopharyngitis (sore throat), oral candidiasis (thrush), and headache. The convenient aspect of these medications is that they are dosed once daily and come in a dry powder inhaler which many patients may prefer. If you think you might want to learn more please mention them to your allergist at your next visit.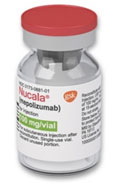 A new "biologic" therapy for asthma More and more when you visit your doctor new therapies will be available that seem more targeted at the cause of your asthma or allergies rather than a pill or spray to block symptoms. This fall, Nucala (mepolizumab) was approved by the FDA as a treatment to block eosinophils (white blood cell associated with allergies) in your body and has been shown to help with more severe asthma. It is a monthly injection given in your allergist's office. It is approved for patients 12 years and older.
Having fairly severe asthma is a requirement to receive this medication and patients will need a blood test to check their eosinophil level to see if they are good candidate for this treatment. Patients treated with Nucala were shown to have fewer exacerbations and overall reduced their symptoms. The most common side effects reported were headache, backache and injection site reactions. It should be mentioned that this is a very expensive therapy, however many insurance companies will cover it if the patient meets certain criteria for their asthma. If you want to learn more please ask your allergist.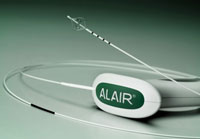 A different approach to treating asthma Bronchial Thermoplasty (BT) is a relatively new treatment for asthma that you might not have heard about. This is due to it being indicated only for the most severe asthmatic patients who have not responded to standard treatments. BT is a procedure done in an operating room (over 3 visits) where the airway is heated with a special device to help shrink the (smooth) muscle lining it to prevent them from constricting during a future asthma attack. It is indicated for what doctors call "severe persistent asthma", patients 18 yrs or older, for individuals who may require chronic oral steroids or who might not have responded to other biologic therapies (such as Xolair). In order to be considered you must have had two flares of your asthma in the past year.
Side effects were minimal in the studies and included transient worsening of respiratory symptoms. If your allergist thinks you might be a candidate for BT they may refer you to a specialty center or a pulmonologist experienced in this procedure locally.