Dr. Jon Stahlman M.D at Allergy & Asthma Center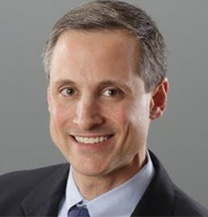 Jon E. Stahlman, M.D.
What is the educational background of Dr. Jon E. Stahlman, M.D?
Dr. Jon E. Stahlman, an Atlanta native, received his B.S. and M.D. degrees at Emory University. He subsequently completed his Pediatric Residency at Children's Hospital in Boston and his Fellowship in Allergy and Clinical Immunology at Harvard University's Children's Hospital ⁄ Brigham and Women's Hospital. After his training, Dr. Stahlman completed two years of clinical research at Boston Children's Hospital and was part of the faculty at Harvard Medical School where he taught medical students and Allergy & Immunology Fellows. His research interests include new therapies for asthma and allergic rhinitis as well as the use of computerized monitoring of lung function.
What is the professional qualification of Dr. Jon E. Stahlman, M.D?
Dr. Stahlman is currently the Section Chief of Allergy and Immunology at Children's Healthcare of Atlanta Scottish Rite Campus and has served as the president of the Georgia Allergy Society. He has been named by Castle Connolly as well as Atlanta Magazine one of Atlanta's Top Doctors.
Dr. Stahlman is Board Certified and recertified in Allergy and Clinical Immunology. He also became a Certified Clinical Research Investigator in 2003.
In addition, Dr. Stahlman serves as a Medical Reviewer for Everyday Health.
What are other interests of Dr. Jon E. Stahlman, M.D?
When not practicing medicine, Dr. Stahlman's interests outside the office are centered around his wife and three daughters. He is actively involved in sports and physical fitness. He has coached soccer for many years and his hobbies include running, cycling, and triathlon. A clinician, author, lecturer, clinical investigator, and family man, Dr. Stahlman brings to his practice and the community much talent and experience for the benefit of all his patients.
Does Dr. Stahlman accept insurance?
To learn about our insurance options, please see our insurance page.